The Panhandle Earth Day Celebration is an annual event held each April in Jefferson County, West Virginia. In previous years, the event was held at Morgan's Grove Park just outside of Shepherdstown. This year, in 2018, the event will be at Sam Michael's Park, located off of Job Corps Road between Shepherdstown, Charles Town, and Harpers Ferry, West Virginia.
The event will feature local Music, Arts & Crafts, Food, Kid's Activities, Demonstrations, Environmental & Conservation groups, Vendors, Farmers Market and more!
It is a family-friendly, community-oriented event, held rain or shine. It is a leave no trace occasion. Are are welcome to bring a picnic lunch, lawn chairs, blankets and comforts for an afternoon in the park. Please clean up after yourself and please leave your dogs at home.
_
Want to support Earth Day?
If you would like to support this FREE event, please consider donating.
All proceeds go directly to pay the bands and to the park.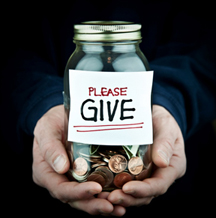 Contribute Now!

This event is brought to you by Panhandle Earth Day and Earth Vibe Productions & Events.